Do you own your real dream house for your family? Or do you own an investment property or asset that'll give big returns? In such scenarios, there's always a chance to renew and do improvements to your property.
In today's blog, the Vista EC team is sharing top home investments for the year 2021, which will shoot up the value of your property.
1. A Brand New Solar Power System:
When you install a brand new solar power system on your property, it'll help the homeowner to save money on an average between $2,000 to $13,000 per year for 25 years! And average ROI within 4 years. Therefore it's a safe and sustainable investment
But, hang on…. Are you planning to sell your property sooner or later?
Then it's great to know that, a property with a solar system has the potential to add up to 6 figures value to your property. Hence solar panel investment is a risk-free investment.
More information on solar power:
For successfully running a home or business you require a smart energy solution and fortunately, you can use your roof for solar panel installation. 
Our solar experts at Vista Electrical Controls have worked with thousands of residents and businesses in Perth, WA to provide the best solar system installation that accomplishes individual electricity needs.
Also, businesses are dependent on energy and at the same time want to reduce their carbon footprints – These objectives can be achieved by installing high-capacity solar batteries and solar systems.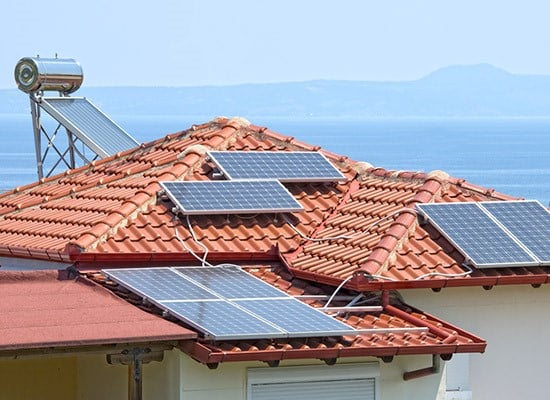 Image of – Home with solar panels
In the case of homeowners, if they're simply looking to save money on their electricity bill, our best solar installers can find the right solar panel setup for your needs in order to maximize the savings for your family.
Every homeowners' needs for energy are different and also their budget. Due to this our solar experts take out time to audit your property in order to make sure that you find an affordable solar energy solution. We provide the best solar quotes based on your needs and budget. We've served everyone- from small homes to large commercial businesses and warehouses in Australia. We can design solar energy quotes that suit your needs. Our team is proud to offer the best solar system installations and advice.
2. Front Yard Makeover:
Even if it's upgrading to your entrance and mailbox, or just adding few colors to your garden, always helps to make your front yard look fresh and striking. Therefore, always remember, when you are thinking of home improvement- you must consider renovating your front yard! Because there's a famous saying- "a book is always judged by its cover'.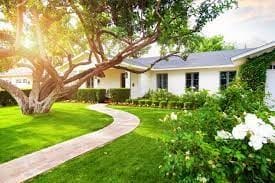 Image of- Garden makeover
More information about front yard makeover:
You must've noticed that some of the houses in your neighborhood look more attractive than others. Why? It's because of their landscaping. If you wish to have a similar amazing-looking house, then landscaping is important.
Landscaping not only makes your house look attractive, but when you install proper landscaping it can benefit the local ecosystem. The trees and plants you've incorporated into your landscape design will have an amazing impact on the surroundings around your house. It'll help in cleaning the air and preventing soil erosion.
House with an excellent landscape design does more than just make your house look good. It may increase the overall worth of your house. Because homebuyers always place a high cost on attractive, healthy, well-maintained, and having trees in your yard can directly affect your house value.
3. Renovating Bathroom:
Just use your wild imagination with this! But despite that, if you install new accessories and renovate tiles can go a great way. Along with it if you brighten up your bathroom with some vibrant colors then also it'll be helpful to your property.
It'll help to increase your home's sale value.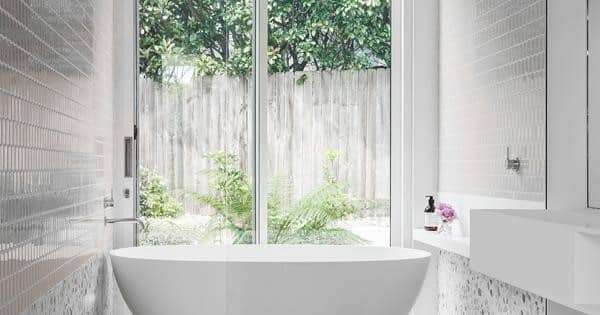 Image of- Beautiful bathroom
Conclusion:
Everyone is looking for a magic answer to the question of where do they invest their money and also want to know what property is the best to invest that will make the most money. We hope the above ideas help you. However, keep in mind there's not a one-size-fits-all answer, you should look for specific attributes when you do home investment.