Connecting your solar power system to your home's switchboard is an important part of every solar system installation process. But all the Australian switchboards are not solar system ready. Our solar expert team at Vista Electrical Controls has found out numerous switchboards, that aren't suitable for solar panels. Once you read this blog, you'll be amazed to know their condition.
Let's find out if your switchboard is solar system ready?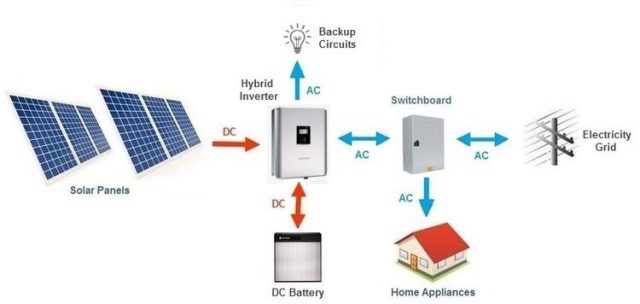 Image Source: Google
 What's the role of a switchboard?
Your switchboard is usually located nearby the front part of your house mostly on the outer wall and it's responsible for administering the power all over your household. Within it, there's a row of on-off switches which control your main power supply and other power circuits like lighting, fans, etc.
Solar power system and Switchboards:
Your switchboard will also hold the main switch for your solar supply- it is added at the time of your solar system installation. But following problems may get in the way:
No space for an extra switch.
Your switchboard might not handle an increase in the electricity supply.
Your switchboard might be old or damaged, making it dangerous.
So, Now how to Get Your Switchboard Solar system Ready?
Homes that are built in a period of the last 20 years must configure a switchboard that's suitable for a solar PV system. If it's so, you should be fine! But if it's not suitable, then you must make some upgrades.
The following common scenarios can happen:
      There is space in your switchboard– So it's possible to install a small circuit breaker.
      There is no space in your switchboard– You can install extra housing next to the switchboard.
      Your switchboard is not safe– If your switchboard is too old or too damaged, then your switchboard will require a major upgrade in order to comply with solar system regulations.
It's really very important to have a safe switchboard for your home especially when you're planning to install a photovoltaic system as well as to protect you and your family. Vista EC recommends you select a solar installer who has years of experience in electrical services since they need to work with dangerous electricity circuits and an expert solar installer will ensure that the switchboard is safe and solar system ready.
Along with the switchboard, your meter also needs to be compliant with a solar system.
Find out how Meters should also be compliant with solar?
You'll need a bi-directional or a two-way meter in order to utilize the complete energy produced by your PV system. This meter not only reads your energy consumption but also the amount of energy you're sending back to the utility grid. When you install your solar power system before the bi-directional meter meanwhile any excess energy you produce will rotate your present meter backward i.e. you'll receive credit based on the present market rate.
But keep in mind, the rates can differ according to the state and the network provider. Vista EC will assist you in meter changeover arrangements. 
We are the best solar installers in Perth and have served numerous homeowners in Perth on all types of electrical jobs for over 15 years. Want to know whether your switchboard is solar system ready? Contact our solar experts in Perth today.